5 Books to Study Indian History for IAS Prelims Exam UPSC
History is a major part of General Studies Paper 1 in Civil Services Exam Prelims. This paper will include questions from Indian Culture, History of India and Indian National Movement. 5 Books to Study Indian History
Recommended IAS Books for History – Civil Services Preliminary Exam
In this post let's see the most-referred books by aspirants to study Indian History for UPSC CSE Preliminary exam. Links are provided to buy the books online at a discounted price. 5 Books to Study Indian History for IAS Prelims Exam UPSC 2021 – 2022
1. India's Ancient Past by R. S. Sharma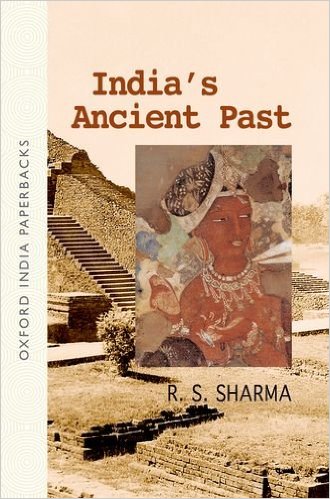 If you are looking for an authoritative book on India's ancient history India's Ancient Past by R.S. Sharma is the book you should buy. India's Ancient Past is a comprehensive work that captures the historical strides from neolithic and chalcolithic times to the times of Harshavardhana. Click to buy online: India's Ancient Past by R.S. Sharma. (Ancient History)
BUY this book:- Click Here Price 229/- only on  Flipkart
2. History of Medieval India by Satish Chandra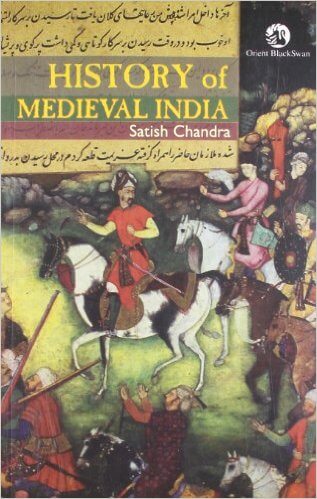 The 1000 year period covered in this book details about the sequence of events and the empires that governed different parts of the country from the eighth to the eighteenth century. Click to buy online: History Of Medieval India by Satish Chandra. (Medieval History)
Buy This Book:- Click Here Price 235/- only on flipkart
3. History of Modern India by Bipan Chandra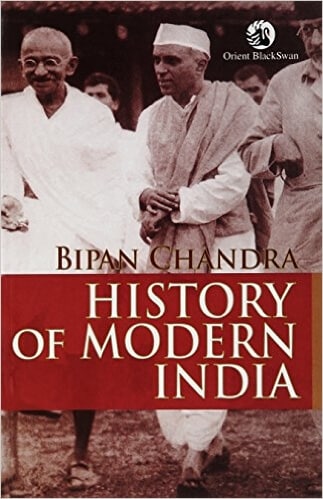 History of Modern India by Bipin Chandra is a journey mapping the path of colonial India in from the eighteenth century to the twentieth century. This book is a social understanding of the factors that allowed British rulers to rule over India and not a political narrative. Click to buy: History Of Modern India by Bipan Chandra. (Modern History).
buy this book;- Click here price 220/- Only on flipkart
Tip: If you are running short of time to finish the syllabus before the exam, you may read Modern India by Spectrum (Rajiv Ahir IPS) then, which is a small book which covers almost all major points given in Modern India by Bipan Chandra.
Also read:
Latest IAS Books: Click To Buy New Releases For UPSC Preparation
4. India's Struggle For Independence by Bipan Chandra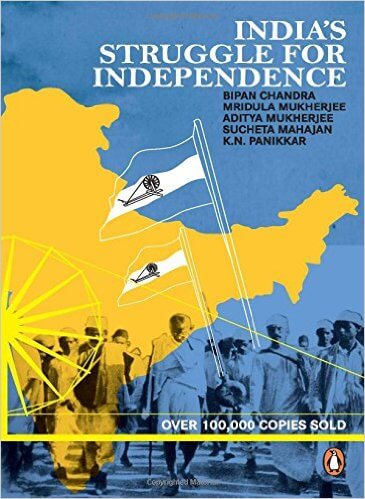 India's struggle for Independence by Bipin Chandra will give you an in-depth and detailed overview on Indian independence movement. Bipin Chandra's book is a well-documented history of India's freedom struggle against the British rule. It is one of the most accurate books which have been painstakingly written after thorough research based on legal and valid verbal and written sources. The book also provides a narration on the impact this movement had on the people. Click to buy online: India's Struggle For Independence – Bipan Chandra. (Modern History)
Buy this book;- click here price 248.- only on flipkart
5. Indian Art and Culture by Nitin Singhania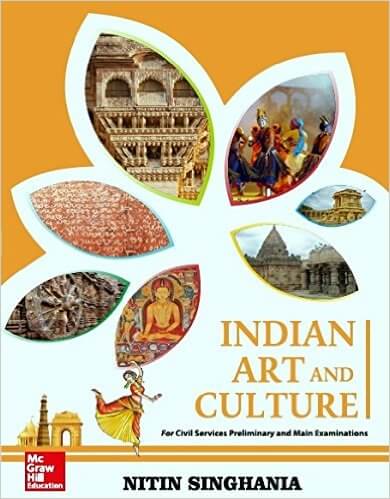 Indian Art and Culture by Nithin Singhania is a recent entry, but a really good work. The author has provided a wide-ranged knowledge base on Indian art, paintings, music and architecture with the help of several pictures and diagrams which he believes, will help arouse the reader's interest. The content is also supported with a plethora of questions that will help students to prepare for the examination. Click to buy online: Indian Art and Culture by Nitin Singhania. (Culture)
Buy this book;- click here price 429/- only at flipkart
Additional books for reference: Civil Services Preliminary Exam History
Also read:
Hindu Temple Architecture: Pallava
Must Read Books for History in IAS Exam Prelims:
Approach for Indian History and Culture- 5 Books to Study Indian History
A good understanding of Ancient and Medieval India plus an in-depth knowledge of Modern India and Indian Freedom Struggle is necessary to score high in History questions of Paper 1 (General Studies). We suggest an approach which is a mix of IAS books (text-books) and knowledgekart IAS online notes (free).
History and Culture are very related topics, particularly with respect to ancient and medieval India. Asoka and Buddhism are deeply bonded, the same way we cannot study Shah Jahan without commenting on Taj Mahal. So your approach to studying Indian History should never be limited to Political History where we study the names and wars of Kings but should be very broad to cover other aspects of Social and Economic History too.
Bookmark History Section of knowledgekart.in for free notes, which will help you a lot for quick last-minute revision. And finally, enroll for knowledgekart Prelims Mock Test Series, which will help you be familiar with the type of objective questions asked in UPSC Civil Services Exam.